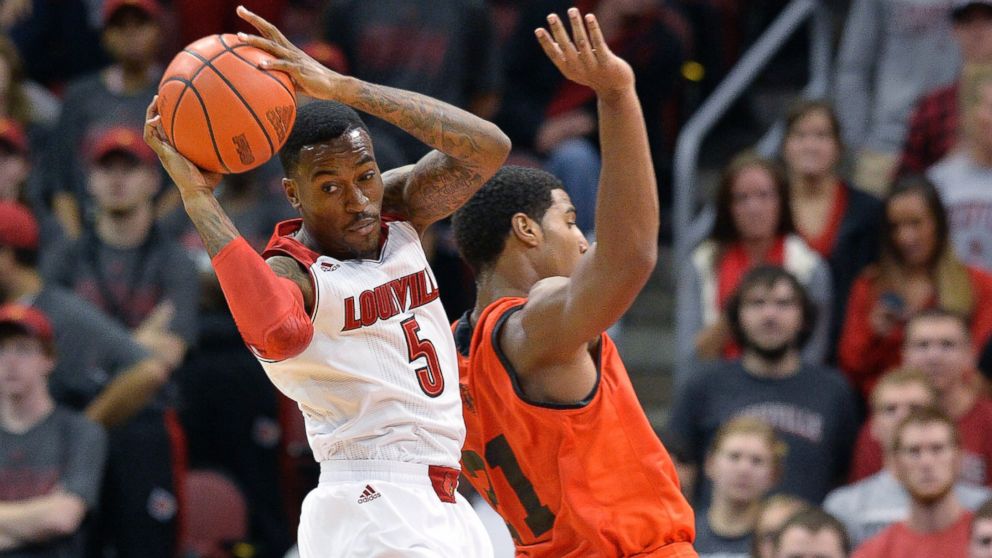 Kevin Ware, the college basketball star whose leg snapped during March Madness seven months ago, last night played his first game since the injury.
The junior athlete's gruesome injury was expected to be a career-ender. When he walked onto the court in Louisville, the crowd gave him a standing ovation. He then went on to score a 3-point field goal.
"Basketball-wise I feel like myself," Ware told The Associated Press. "My speed and everything, jumping-wise, feels back to normal. I feel fine."
Read about the 15-second video of Ware dunking six months after his injury.
On March 31, Ware jumped to toss the ball into the net in a game against Duke University, but as he landed on the wood floor, his right leg gave out beneath him, bending unnaturally and sending him crashing to the ground.
The 6-foot-2 guard had a compound fracture, and his bone had broken through the skin of his lower leg. Because it was an open injury, doctors said at the time that it would be more vulnerable to infection and slower to heal than a closed injury.
Read about what may have led to Ware's injury before the game.
Doctors reset the bone and inserted a rod into Ware's leg to stabilize the injury as it healed in a two-hour surgery. They also closed the puncture wound caused by the bone ripping through the skin in his lower leg.
A teammate's 15-second Instagram video posted a month ago showed Ware dunking the ball with no trace of a limp.
//
YOUR COMMENT